Make Us Your Preferred Auger Supplier
We specialize in manufacturing a comprehensive range of vertical augers, auger accessories, and custom auger solutions. Whether you are in need of a new auger or replacement parts, we have you covered.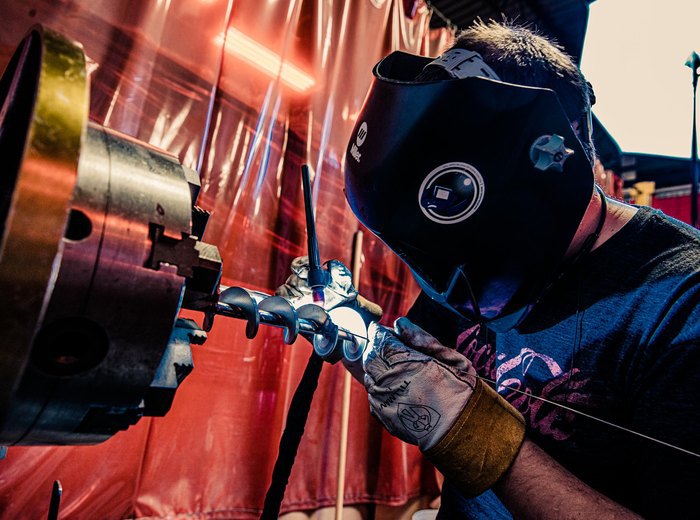 Free-Flow Augers

Straight augers are typically used for free-flowing powders such as granulated sugar, salt, bread crumbs, etc. They are commonly used with a slow speed or flake blade agitator, a straight funnel, and collector funnel and spinner plate. All parts are made in-house and designed to meet the delivery of the size auger and funnel combination. The purpose of this design is to allow the auger to meter product efficiently onto the spinner plate. Without the spinner plate, free flowing products will pass through the auger and funnel. The spinner plate stops product and with proper spacing between the end of the funnel and spinner plate, product is dispensed accurately into a collector funnel or dust shroud. The collector funnel nozzle is then sized to the opening of the customer's container or bag.

Non-Free-Flow Augers

Self-feeding augers are used for non-free flowing powders such as bakery mixes, carbon, talcum powder, etc. They are commonly used with a slow speed agitator, a high speed "D" agitator blade and a lip funnel. This type of auger is engineered differently than a straight auger. The top portion of the auger has over-flight. Over-flight is designed to grab and compact product evenly down through the straight section of the auger, dispensing product accurately. Lip funnels provide additional back pressure so that product does not drip from the auger. If a drip occurs because there isn't enough back pressure to hold product back, we would add different restrictors. Examples would be, drip washers, grid restrictors, monofilament nozzles, or cut off assemblies.

Liquid Tooling

Viscous liquids and pastes products such as creams, shampoos, oils, gels, etc. can be dispensed with filler using a shaft, U-joints, pump rotor, stator, and pump housings installed in place of the auger shaft, auger and funnel. Four different pump sizes are available, depending on capacity. For best results, there should be a 1/4" clearance between the pump and housing.