Auger Maintenance & Repairs
Augers and auger flighting wear down naturally and they can occasionally get damaged during use. They can wear down due to corrosion, abrasion or adhesion and this makes replacement necessary. Frequently we can save you the cost of a new auger by repairing it. We can straighten shafts, add flight, take out nicks and repair stems. Simply send us your worn or damaged augers and we'll call you with an estimate to repair or replace. At Auger Fabrication, we supply numerous accessories and parts for filling machines. Whether you need routine maintenance of auger flighting, a repair or a completely new part, we can help you.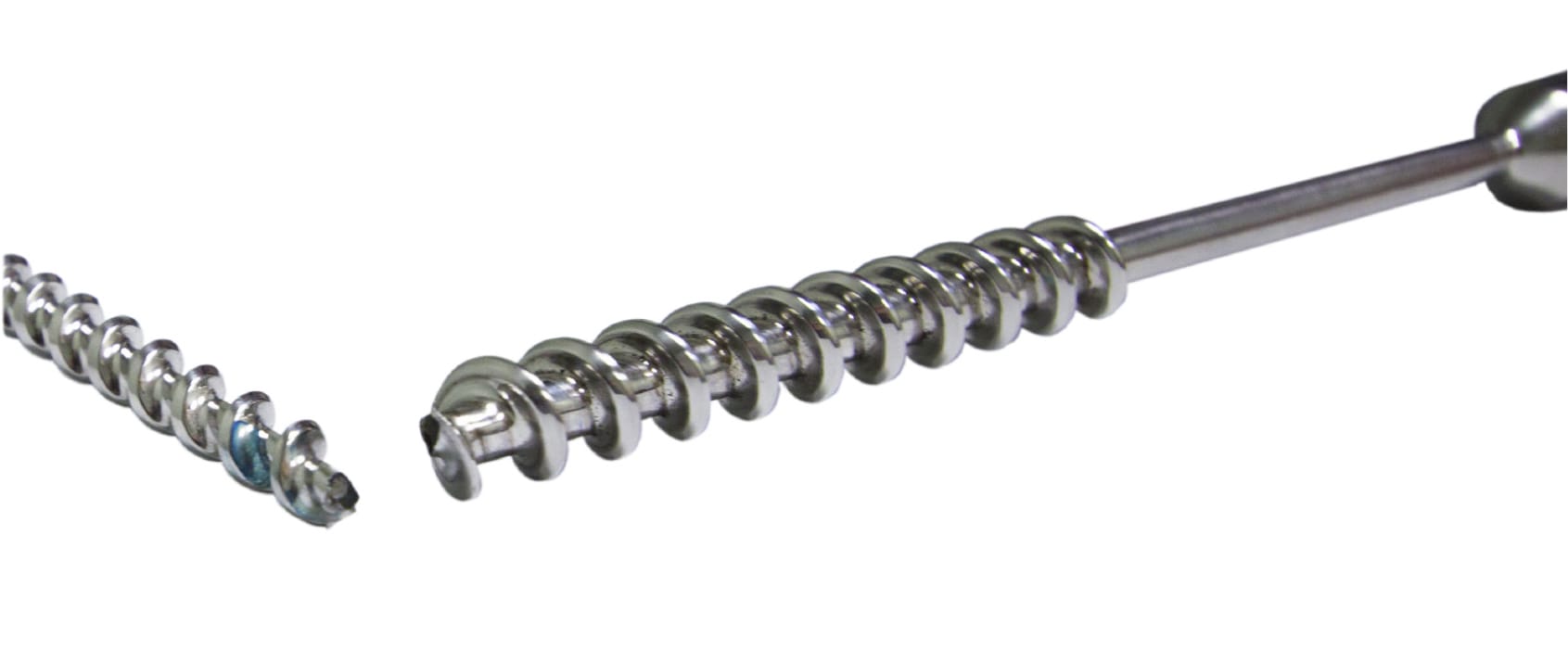 We also supply new and replacement augers, conveyor and feeder screws, and flight material for handling equipment. We have built a reputation as the auger flighting suppliers of choice for businesses in a wide variety of industries. We offer unmatched service in the area of maintenance of auger flighting. And, when you take advantage of our auger flighting repair services, you can be sure that all our products are designed and manufactured in-house.
We carry accessories for all major manufacturers including All-Fill, Mateer-Burt, AMS, Bartelt, Per-Fil, Spee-Dee and many others. However, we can also construct special parts if you provide the dimensions and a detailed sketch. If you've been searching for "auger flighting repair near me", you can end your search now.
We also supply to a large number of original equipment manufacturers for the vertical and horizontal industries, including:
Vertical Auger Filler OEM's
All-Fill, Inc.
All-Fill Inernational
AMS
Per-FIl
Spee-Dee
Mateer-Burt
Image Fillers
Paxiom
Rovema
Goglio
Fres-Co Systems
Nalbach Engineering
Sanko
AS&E (Automation Supply & Engineering
Abamex
ArtyPac
Pneumatic Scale
RoPack
Optima
Weigh Pack
All-Fill International LTD
I.C.A
HMC & Bartelt / Kloeckner
Horizontal Auger Filler OEM's
Prab / Hapman
Kason
Merrick
Sentry
Schenck Accurate
Follett
Marchant Schmidt
AEC / ACS
Coperion K-Ton
Sterling Systems
Web-Tech
Rospen
Request a Consultation With An Expert
We're easy to talk to for all inquiries, questions or comments. Complete the form and one of our sales representatives will contact you to further discuss your needs.